Adam Shepherd's Estate
Adam Shepherd died sometime in 1819, apparently without a will. Below are images of the will book pages that contain information about his estate. It begins with an inventory of Shepherd's property "surrendered by Mrs. Shepherd on the 7th April 1819" that was appraised by Wilford Lee, William Morrow, and John King; followed by another inventory surrendered by Benjamin Chapeze, one of the administrators, as appraised by William Morrow and John King. This was followed by a list of items retained and purchased from the estate by Adam's wife and daughters: Rachel, Sarah, Charlotte, and Julia. Both inventories, and the purchase list were recorded in the will book on 6 Dec 1819.
Bullitt County Will Book A, pages 336-338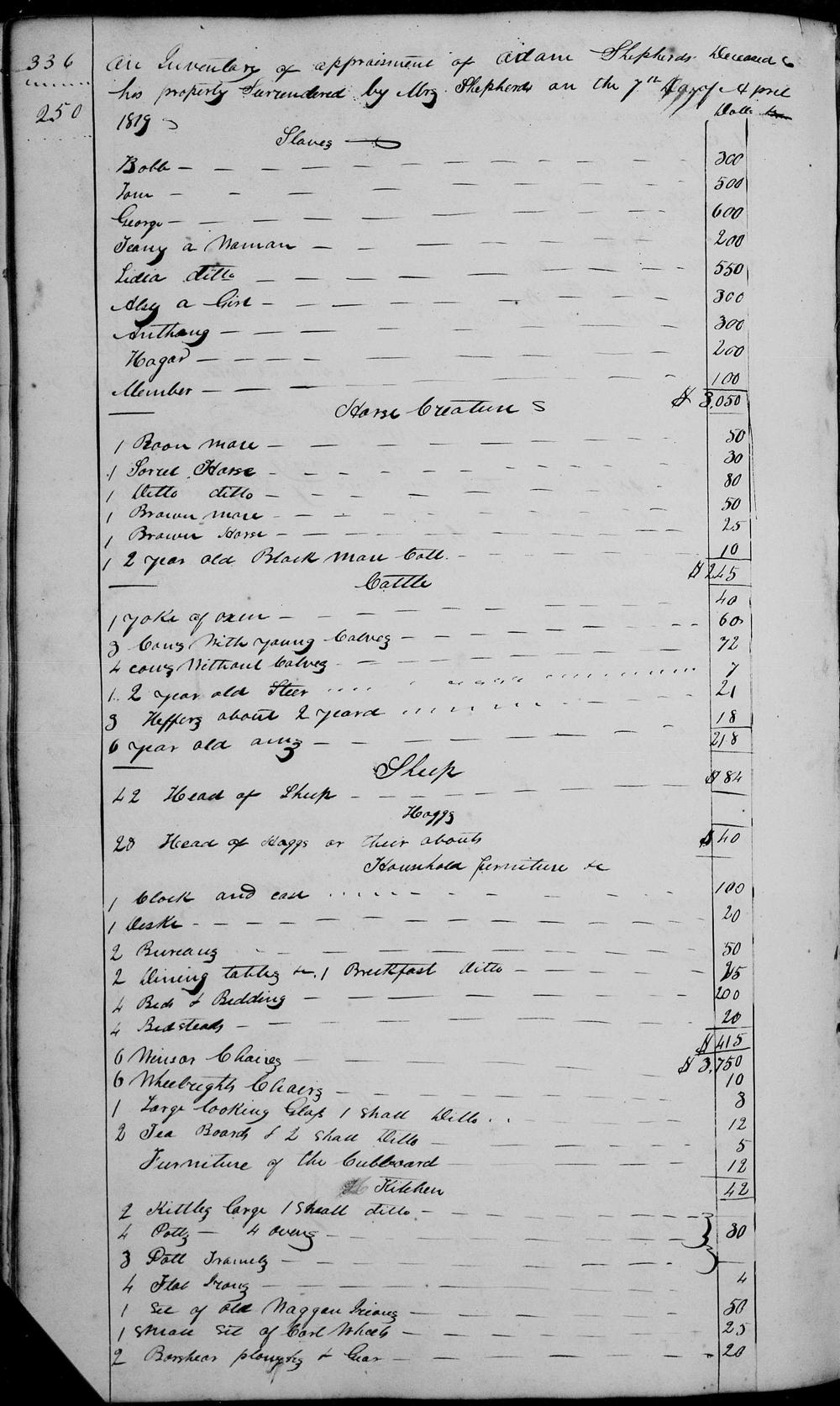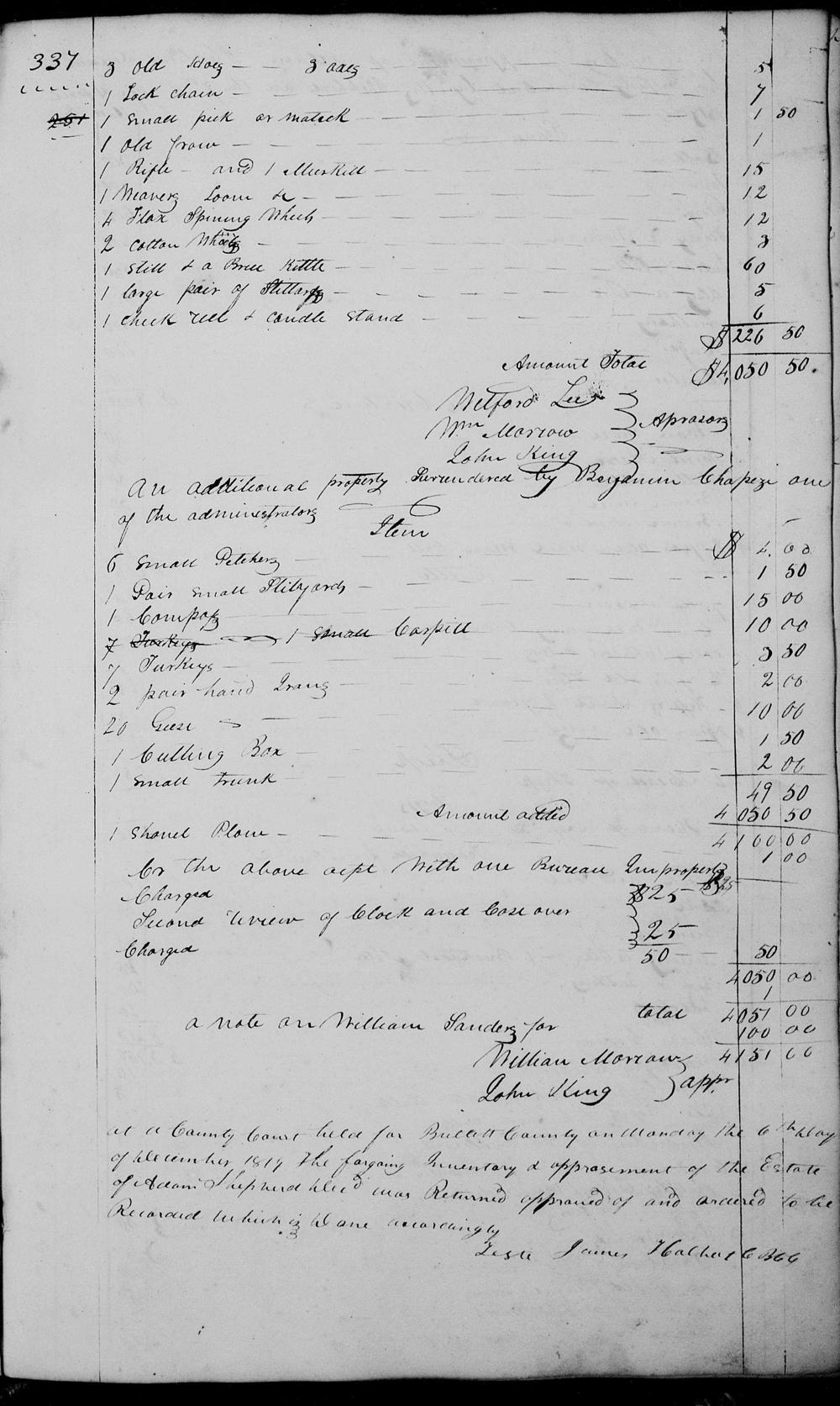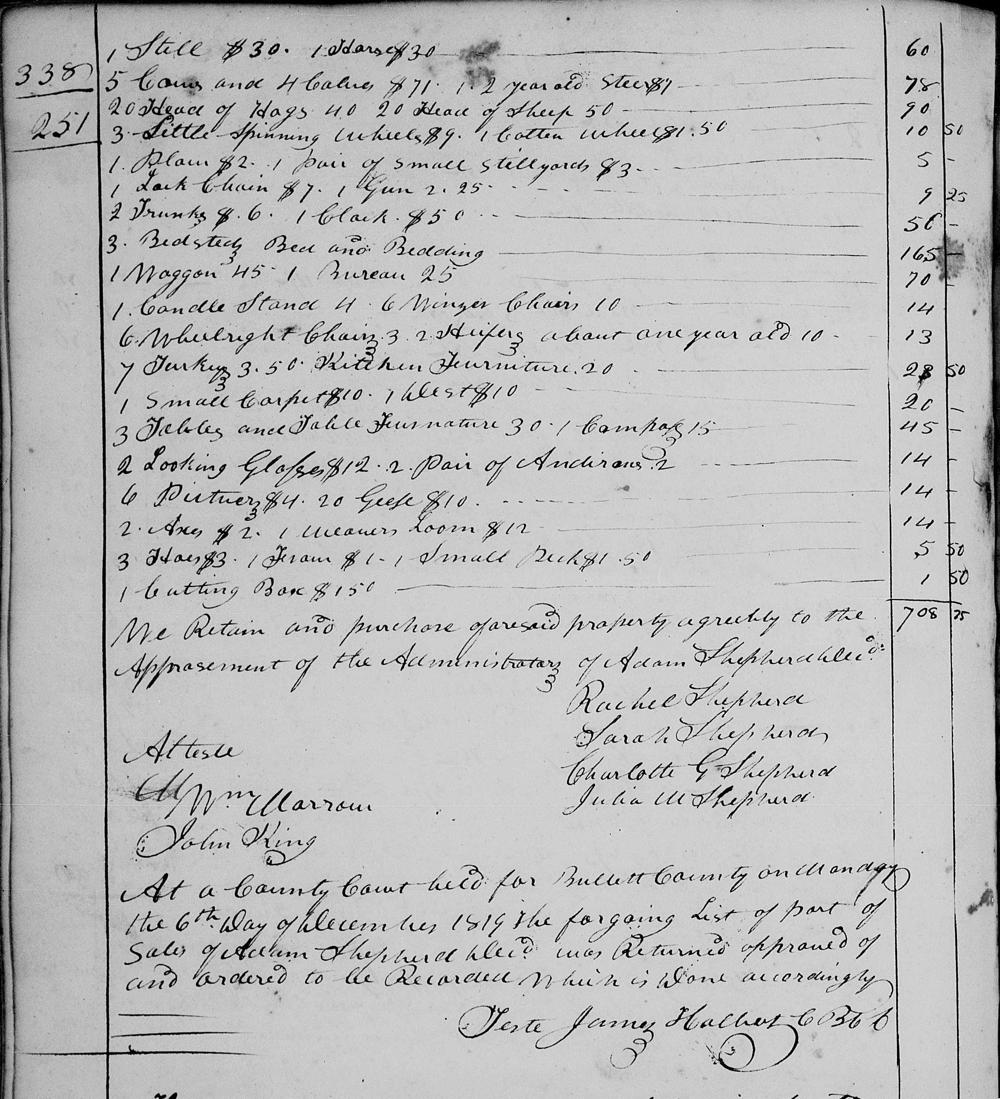 A sale of property was held by the family, and a list of what was sold and who bought it was presented to the court and agreed to by the three Shepherd daughters. It was duly recorded in the will book on 4 Jan 1820.
Bullitt County Will Book A, page 341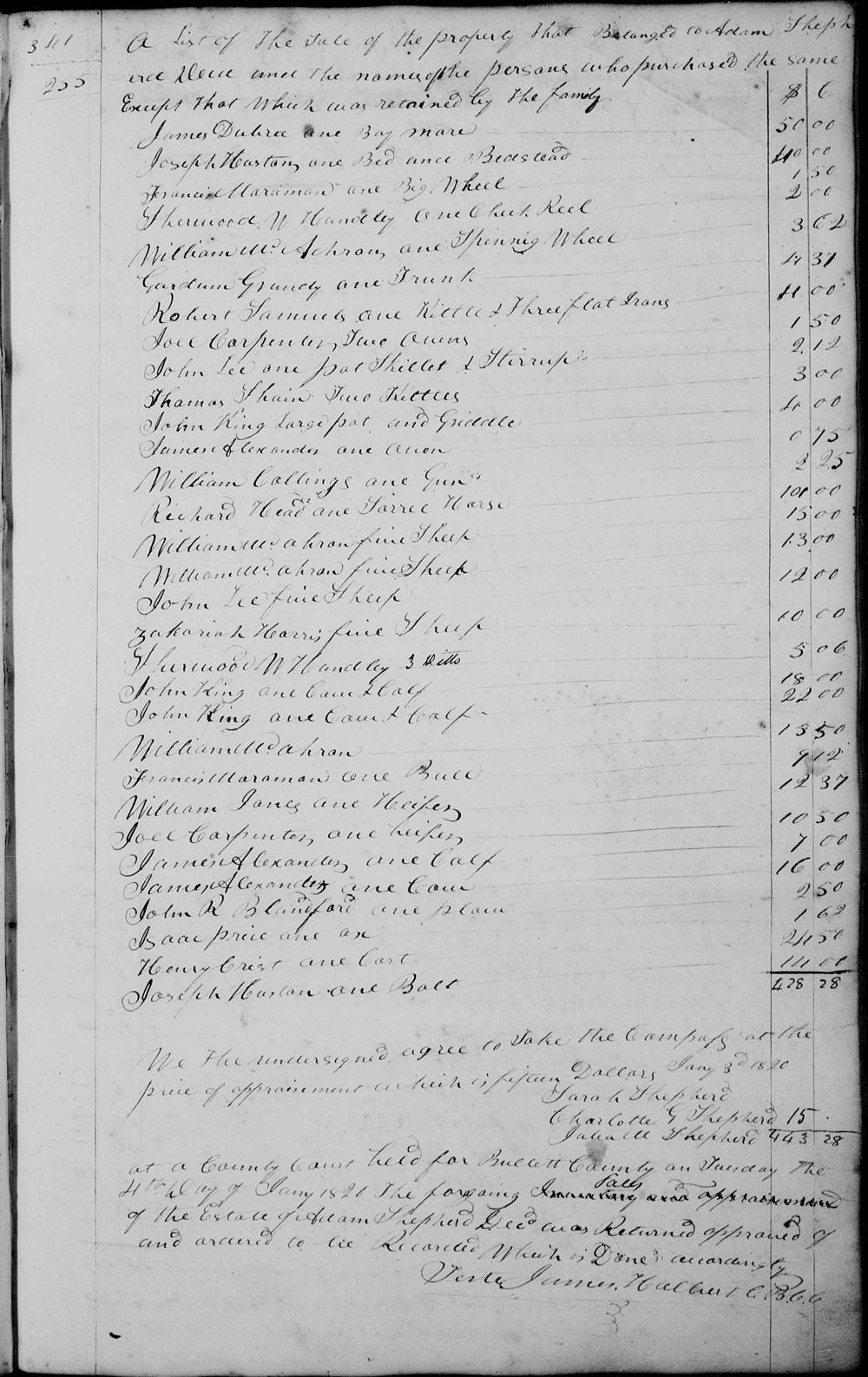 On 4 Dec 1821, the clerk entered an account by Benjamin Chapeze of his dealings as administrator of the estate, which was approved by John W. Beckwith, Weir Tilford, and Benjamin Hughes who had been appointed by the court for this purpose.
Bullitt County Will Book A, pages 386-388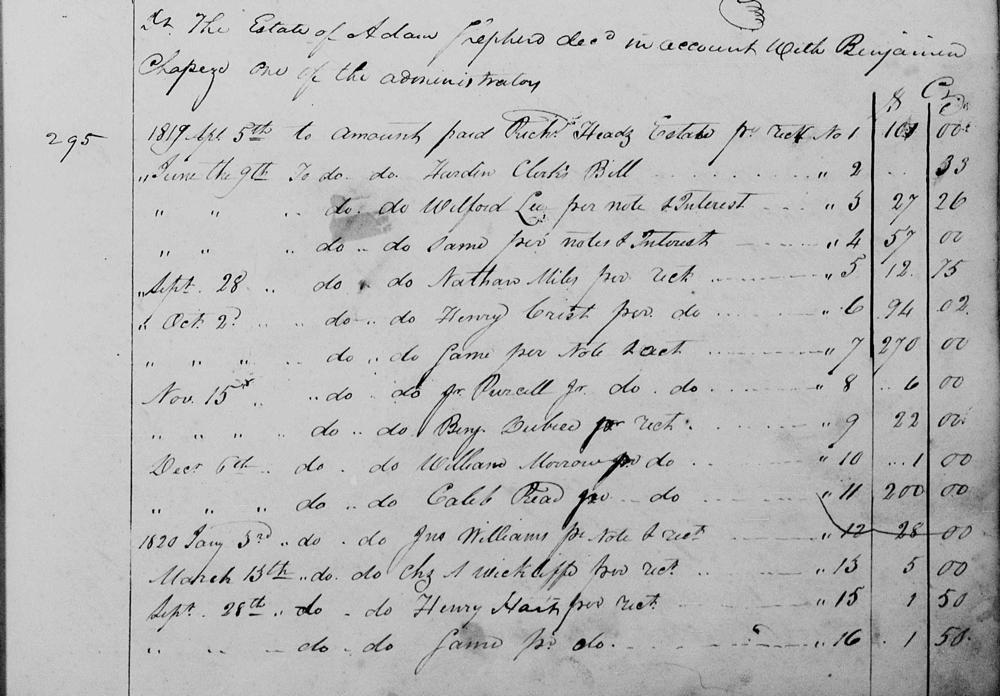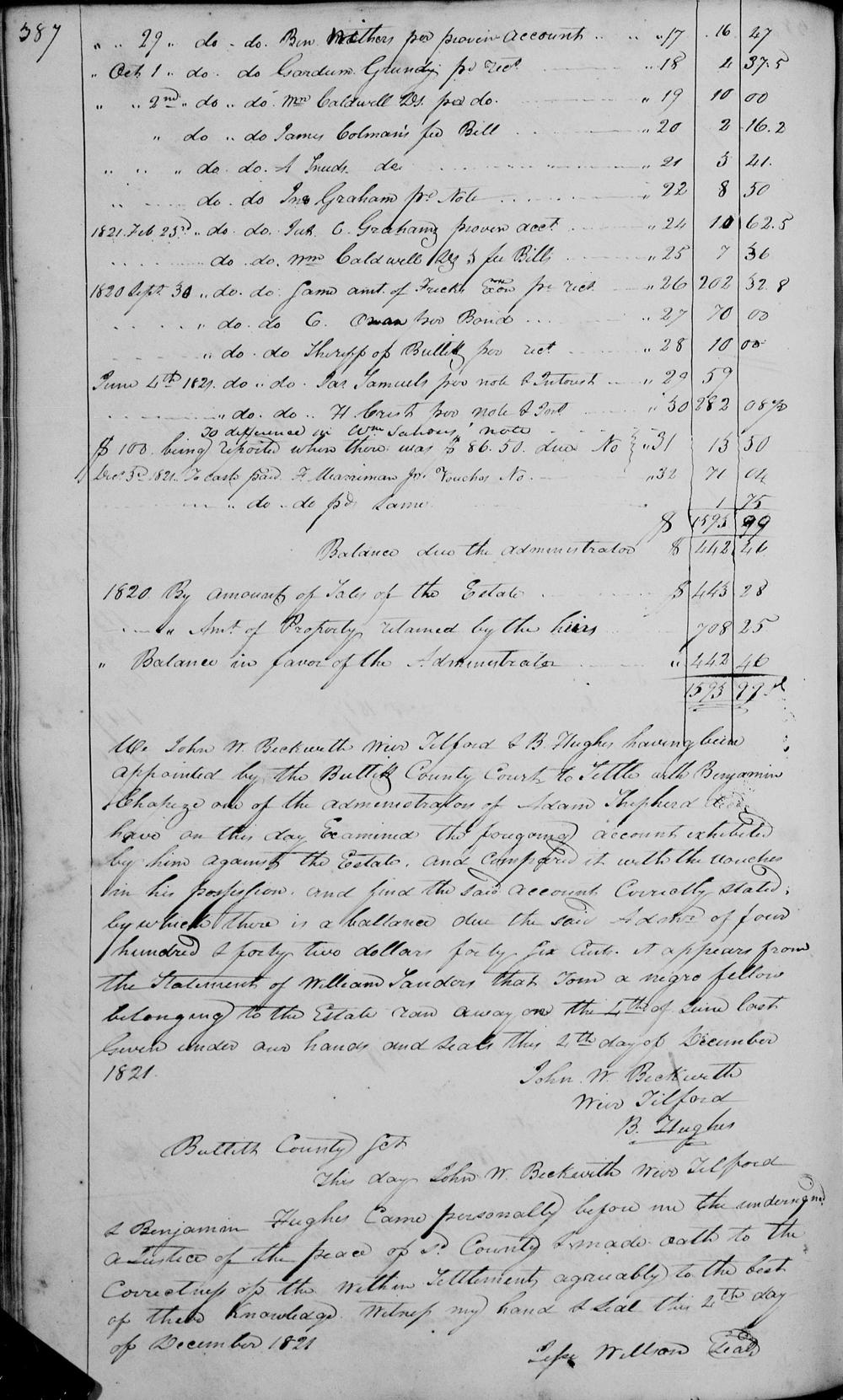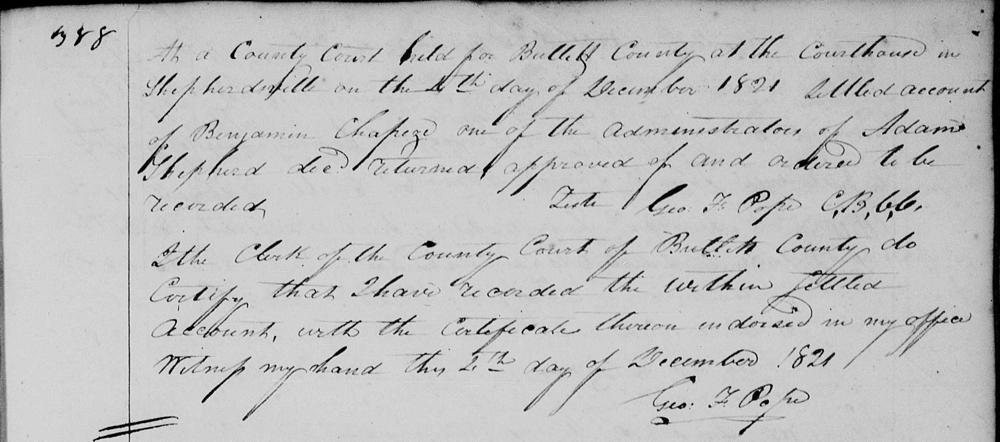 James Alexander, Reuben D.N. Morgan, George F. Pope, and John W. Beckwith were appointed commissioners by the court to examine Benjamin Chapeze's final account of the estate of Adam Shepherd. The first three did so, and the account report was entered by the clerk on 4 Nov 1823.
Bullitt County Will Book A, pages 514-515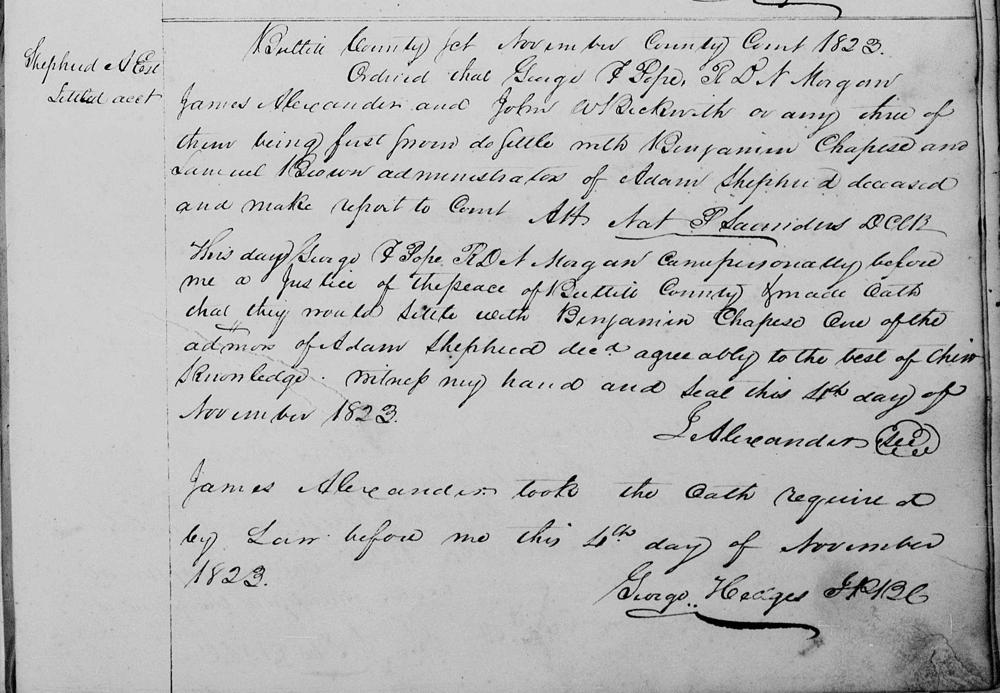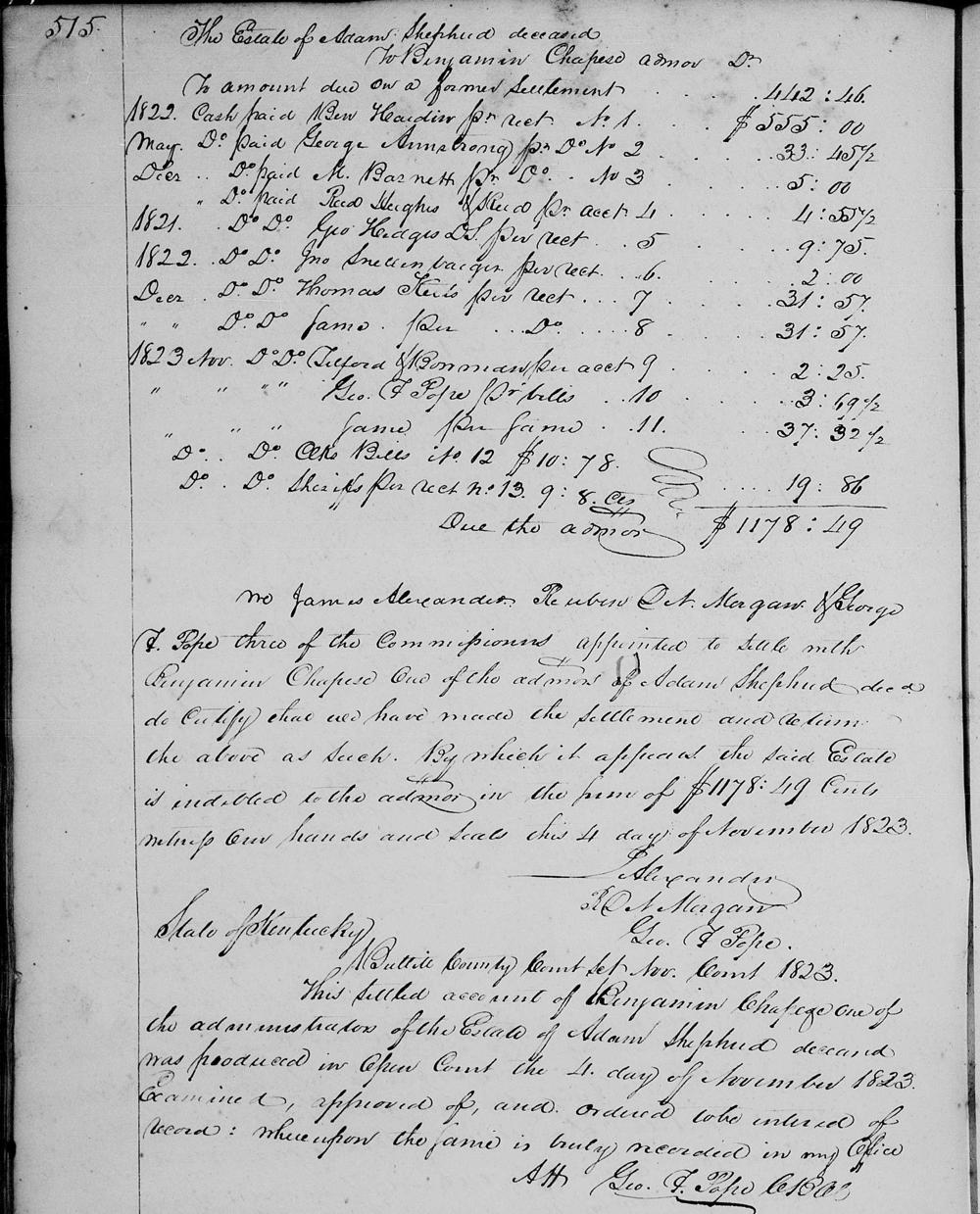 ---
If you, the reader, have an interest in any particular part of our county history, and wish to contribute to this effort, use the form on our Contact Us page to send us your comments about this, or any Bullitt County History page. We welcome your comments and suggestions. If you feel that we have misspoken at any point, please feel free to point this out to us.