Fielding Lewis Jr.'s 1000 Acre Tract
On 21 Feb 1783 a Mr. Floyd surveyed 1000 acres for Fielding Lewis Jr. that was located between the fish pools and the knobs of Salt River in northern Bullitt County. It was located just west of Gabriel Jones' tract which was surveyed on the same day. Lewis received a deed for the tract on 2 Dec 1785.
---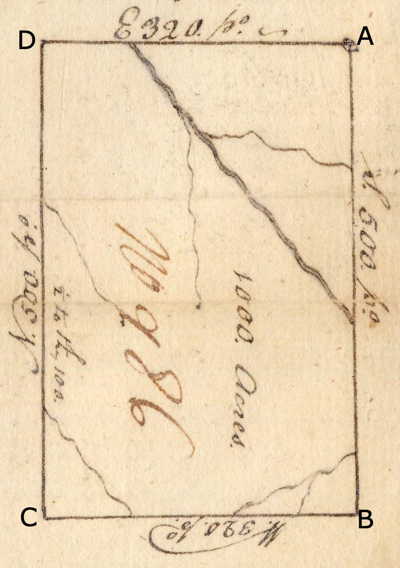 Surveyed for Fielding Lewis Jr. by virtue of a treasury warrant No. 1332, 1000 acres of land in Jefferson County lying between the knobs and the fish-pools, beginning at [A] a white oak, sugar tree and mulberry, corner to Gabriel Jones, James McCawley and J. Francis Moore and bounded as follows - South 500 poles with Jones' line crossing a small creek to [B] two poplars and a mulberry on a hill side near the Salt works road, West 320 poles to [C] two large white oaks and hickory, North 500 poles to [D] three small hickory at the foot of the knobs, East 320 poles with McCawley's line to the beginning. J. Floyd, surveyor. 21 February 1783.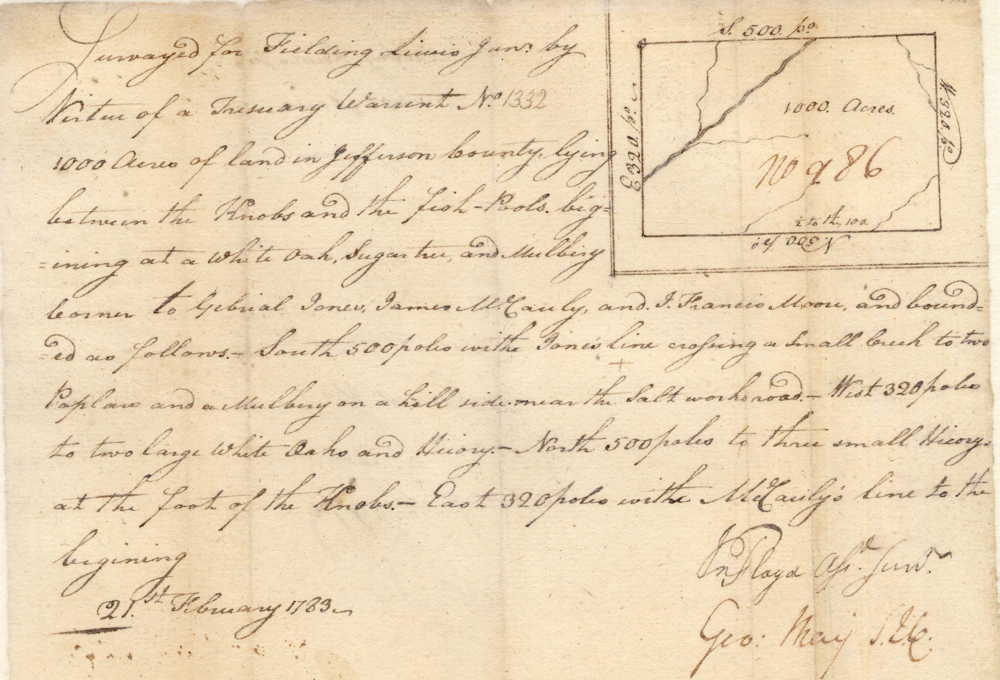 An image of the deed is shown below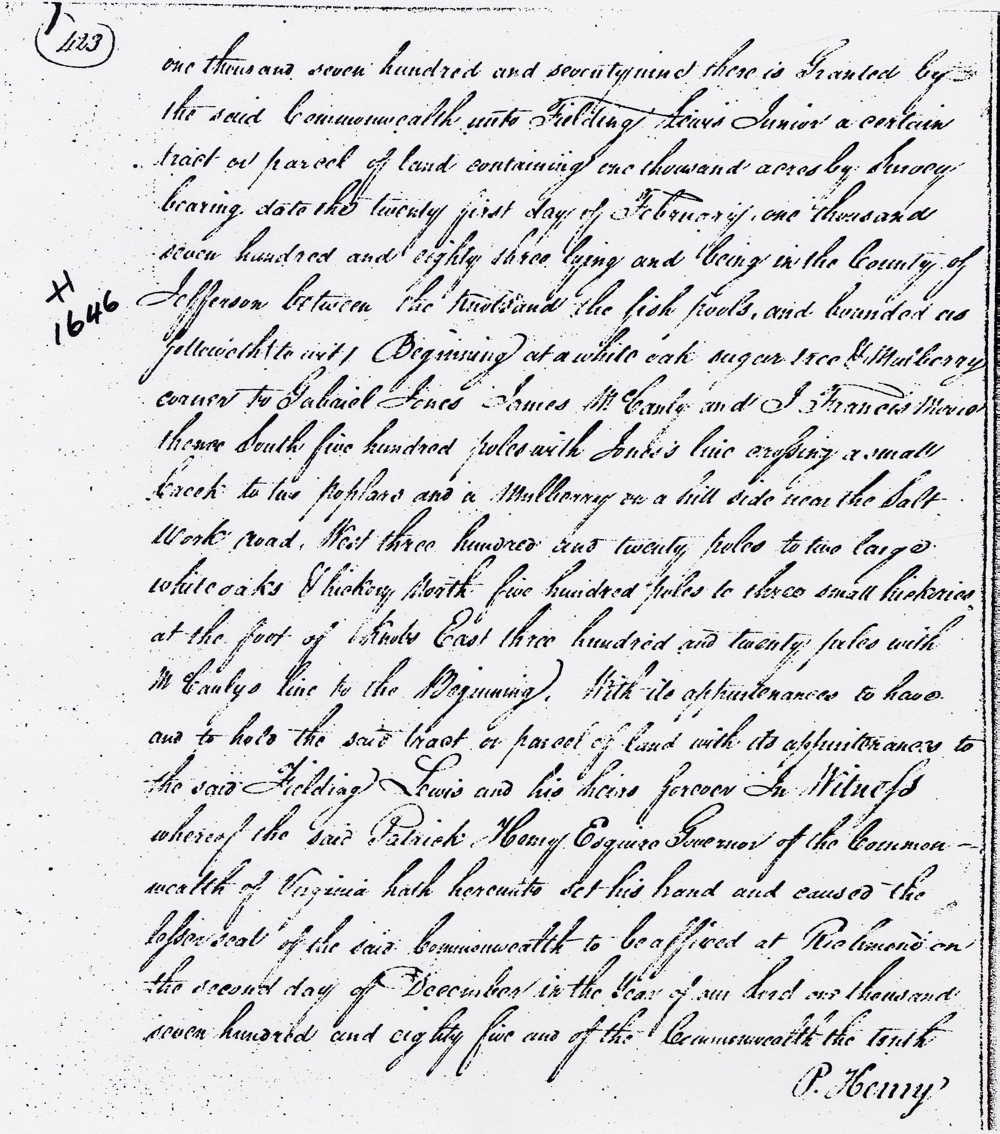 ---
If you, the reader, have an interest in any particular part of our county history, and wish to contribute to this effort, use the form on our Contact Us page to send us your comments about this, or any Bullitt County History page. We welcome your comments and suggestions. If you feel that we have misspoken at any point, please feel free to point this out to us.