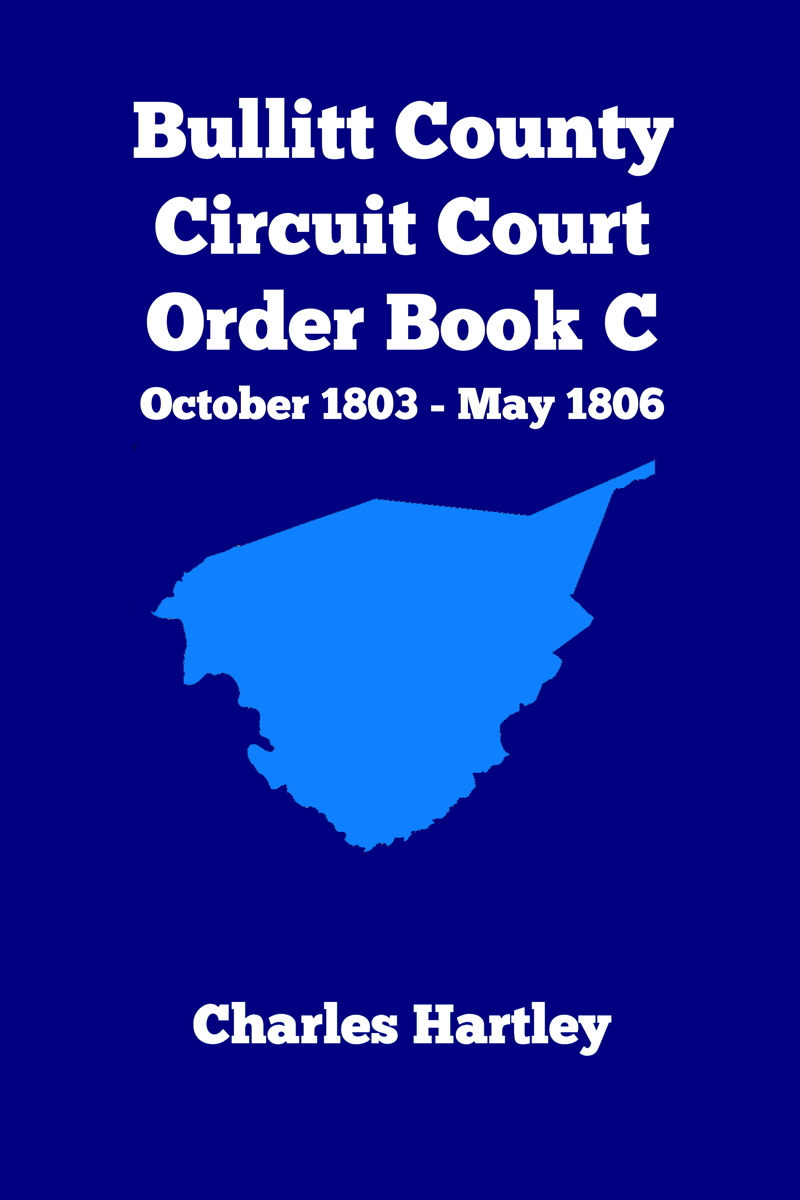 Bullitt Circuit Court Order Book C
October 1803 - May 1806
Kentucky's Circuit Court was established in 1801 to replace a District Court system that was unable to handle the rapidly increasing workload of cases. The new circuit court was a single court serving the entire state by sitting in districts like the one that included Bullitt County.
Each county had a Circuit Court Clerk who was responsible for handling the court's paperwork which included a order book in which he recorded the court orders from each court session.
This book is an abridged transcription of the earliest available order book of the Bullitt Circuit Court. In it you will find the names of the participants, and what we can gleam regarding the suits they brought to the court. It will be especially useful for the researcher looking into the 1803-1806 time period, for few other local records are available for that time.
It is now available at the History Museum, as well as online at Amazon.com by following this link. All profits from the book's sale go to support the Bullitt County History Museum.