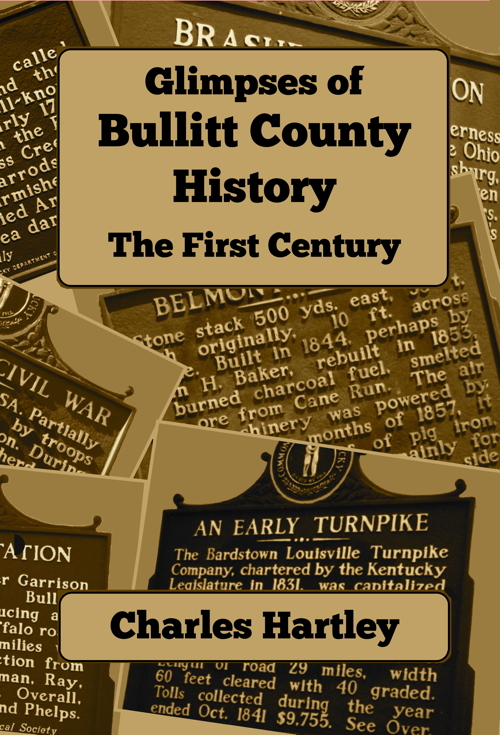 Glimpses of Bullitt County History
First Century
Before it was an official county, men came to Bullitt County seeking the salt licks found there. The buffalo and other large animals showed the way, leaving broken paths through the wilderness that led to the salt licks like the spokes of a wheel to its hub. Salt was a necessity for preserving the game they killed, and for other uses as well. Following these seekers of salt were others seeking homesteads, or lands for investment. The county was formed in 1797 with its county seat at Shepherdsville on the banks of Salt River.
In this book we take you from those early times though the rise and demise of an iron industry, the opening of new towns, following its history that included a mineral water spa, and the coming of the Louisville & Nashville Railroad. We examine the county's politics, and share its struggles during the Civil War.
The book also includes an abstracted transcription of County Court Order Book C, as well as a full name index to assist in locating people.
It is available at the History Museum, and online at Amazon.com by following this link. All profits from the book's sale go to support the Bullitt County History Museum.