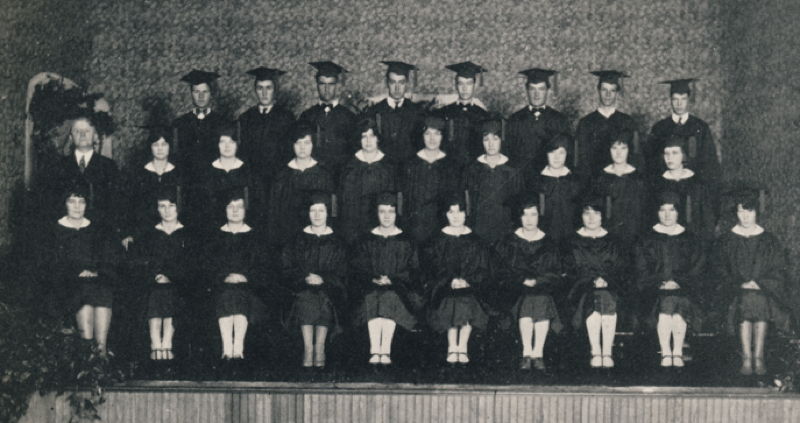 Front row: Willie Mae Roney, Ruth Weller, Bertie Lee Grant, Anna Lee Hill, Christine Kerr,
Lois Sanders, Marguerite Longacre, Ida Lee Ball, Loraine Wheatley, and Eva Crumbacker.
Middle row: Supt. J. H. Sanders, Elizabeth Whitman, Ida Mae Shaw, Thelma Becker, Amelia Hoagland,
Imogene Embry, Inez Bergen, Natalie Purcell, Geneva Mann, and Martha Ice.
Back row: Walter Crumbacker, Albert Eisenmenger, Albert Rodgers, Asa B. Magruder, J. W. Bradbury,
Michael Conniff, Edgar Crenshaw, and Tommy Wilson.