1917 Train Wreck Book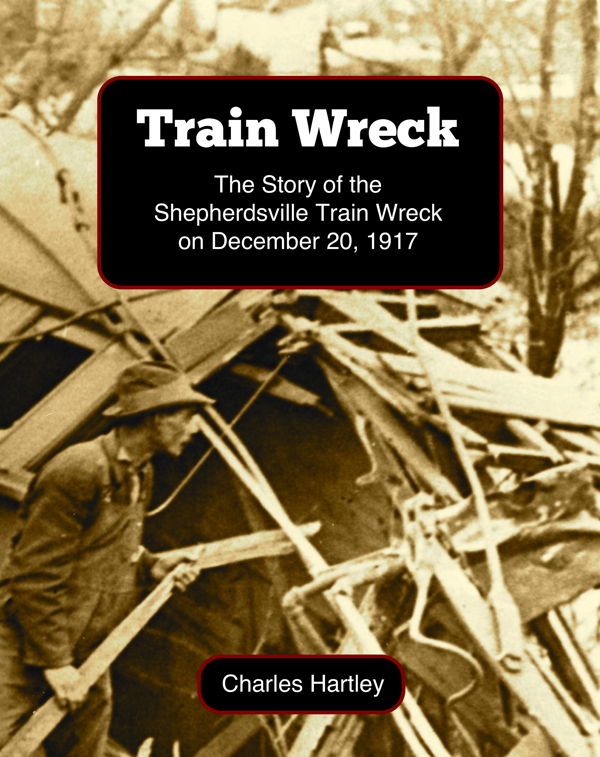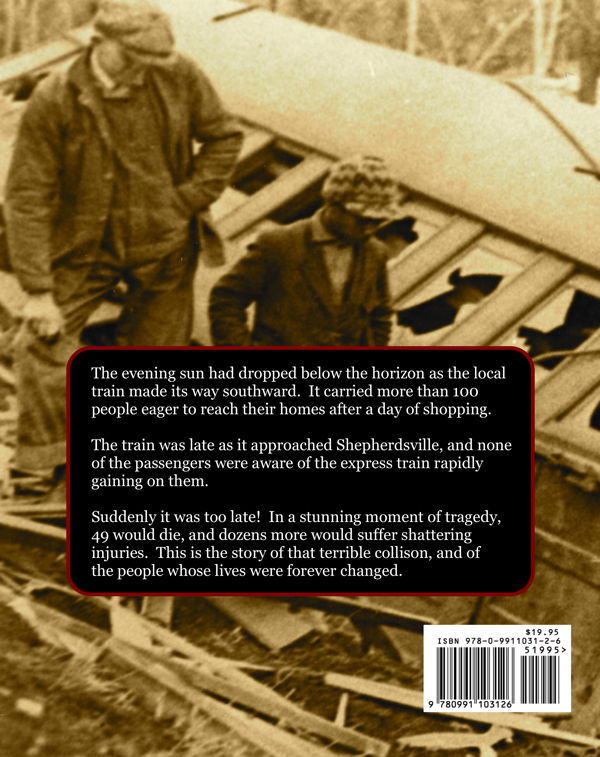 The History Museum is happy to provide the story of the 1917 Shepherdsville train wreck, written by Charles Hartley. This paper-bound book is 8 x 10 with 168 pages including a full name index. It is professionally printed and bound by the Publisher's Printing Company of Shepherdsville.
It may be obtained by visiting the museum, or by contacting us to request a copy. The price for this edition is $20.00. We will be happy to mail a copy to those who live outside Bullitt County at no additional cost.
All proceeds from the sale of this book will go to help support the museum's work.
Here is the book summary taken from the back cover.
"With but five days before Christmas, life was slowly getting back to normal after a fierce winter storm. A blanket of snow still rested on much of the landscape reflecting the remaining rays of a setting sun, as the local evening train slowed to a stop at the Shepherdsville depot.
"Its passengers included lawyers, a banker, and other businessmen as well as families with children. Also aboard were the local Catholic priest and the wife of a Bardstown Baptist minister. Joining them were students returning home for the holidays including a popular Notre Dame athlete, and many more. All looked forward to reaching their destination.
"Unknown to them, the faster express train was closing fast on the town. This heavy train, which traveled from Louisville southward toward Nashville, was powered by one of the largest locomotives then in service. Its engineer expected to pass the town without slowing, and he hesitated only briefly when the signals were not clear.
"Suddenly it was too late. In a stunning moment of tragedy, a tranquil scene turned to mayhem and anguish.
"Forty-nine would die; a similar number would suffer shattering injuries in the worst train wreck in Kentucky's history. Families up and down the line from Louisville to Shepherdsville, Bardstown, and Springfield and smaller communities along the way were affected.
"This is the story of that terrible collision, and of the people whose lives were forever changed by it."